There is no shortage of large dogs at the shelter. Volodymyr from Rubizhne evacuated with his wife, two children, and two huskies – Lord and Sibyul.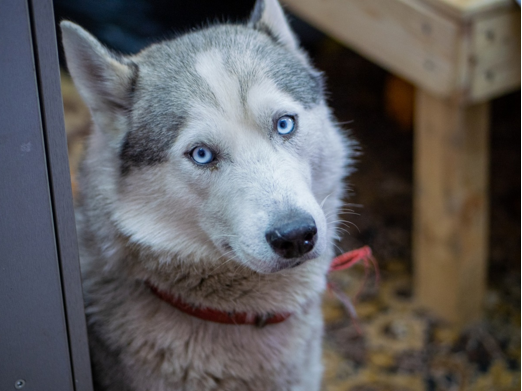 When the family arrived at the shelter, it turned out that Sibyul was pregnant, so all the refugees took care of the blue-eyed puppies. Some of the dogs were taken by the shelter residents themselves.
"At home, there was a business, a house, an established, stable life, and now everything is different," says Volodymyr.
He shows the room he has arranged for his family and dogs and says he doesn't know what will happen next.
"At least for now, the kids are learning online, my wife goes to work, we'll see how it goes," the man shares.