Tetiana left Bachmut before the shelling began in the city. We met in the middle of the kitchen, where she was preparing food for her large family.
"I came to Dnipro in March with my two children. My son serves in the Armed Forces of Ukraine and he was seriously injured, so I came here to take care of him. Later, my pregnant daughter with her family also had to leave Bachmut," the woman says.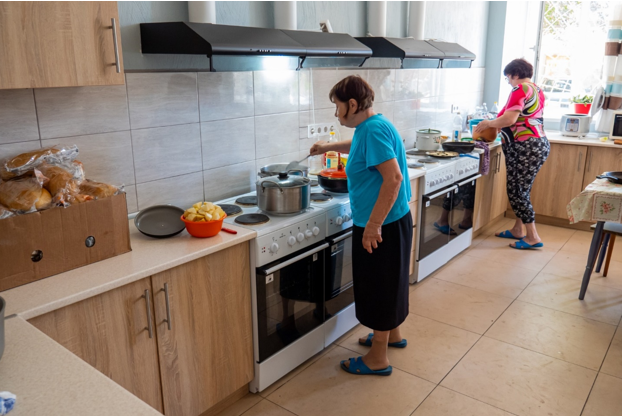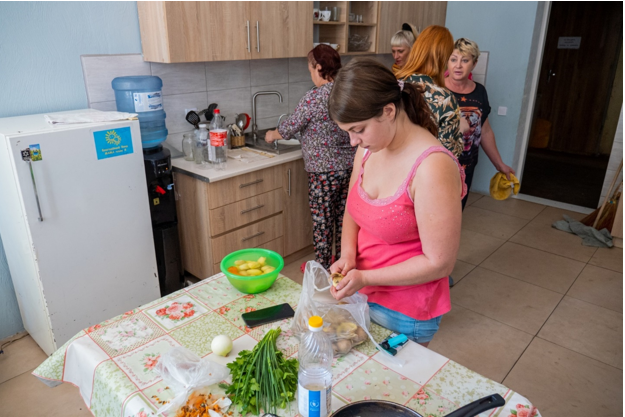 According to her, her daughter found this shelter through acquaintances. They settled here temporarily, but now it's scary to go back home because their house in Bachmut was bombed.
"We went to Dnipro because my brother is in the hospital here, and our godparents lived in this shelter. I was pregnant, and no one knew that the war would start… With the beginning of the shelling in the city, the doctors disappeared, and it was impossible to get even the simplest examinations. I was worried about my son's mental health because he is still young," Lilia says.
The girl lives in the shelter with her husband, son, mother, and father.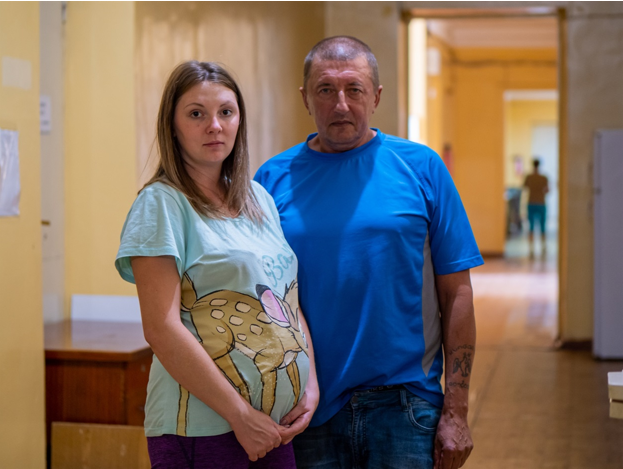 Lilia with her father in the corridors of the shelter